When Your Pet is a Patient
When they're with us, they're part of our family.
Our teams will go beyond the call of duty in making sure patients are comfortable and feeling loved while away from home. Follow us on social media for patient stories, updates, and team highlights!
Ask us about sharing your pet's medical journey on social media to spread awareness, positivity, and education to all.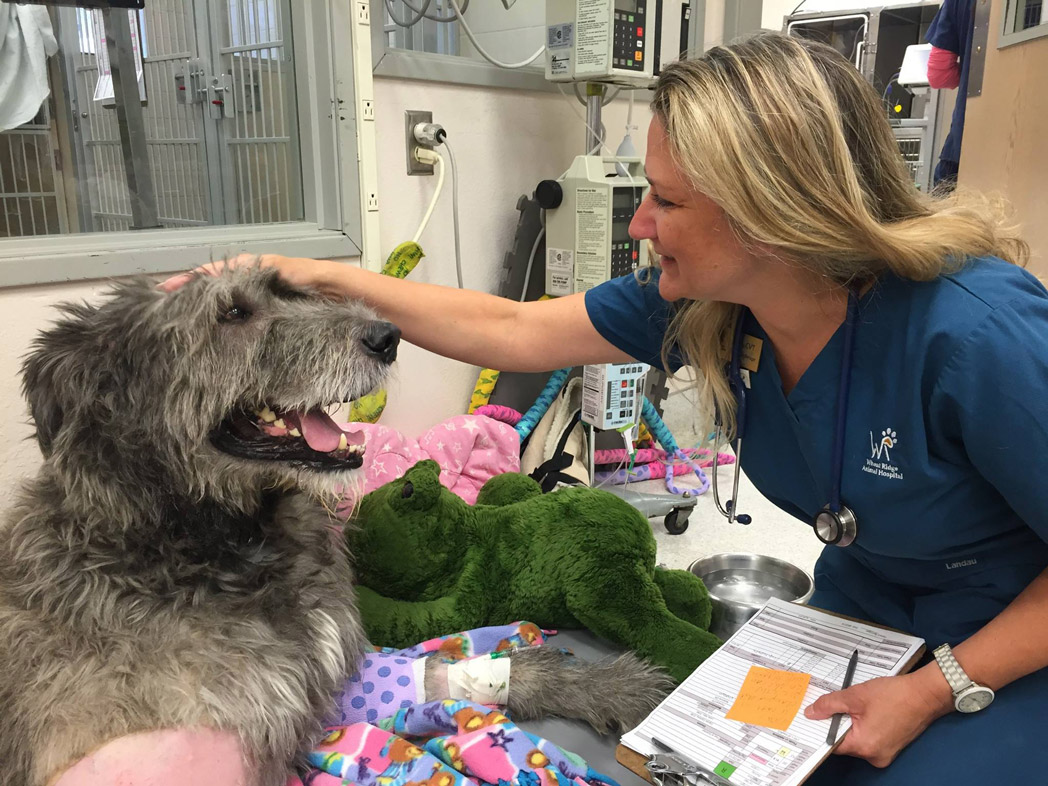 We are an AAHA Certified Hospital
The American Animal Hospital Association (AAHA) is the only organization that accredits veterinary practices in the United States and Canada. Practices that accept the challenge of accreditation are evaluated on stringent quality standards that encompass all aspects of veterinary medicine—from pain management and patient care to team training and medical record keeping. To learn more about The American Animal Hospital Association, visit their website.